---
---
ITSIT N THATSTHAT
1992 Sorrel Overo Stallion
---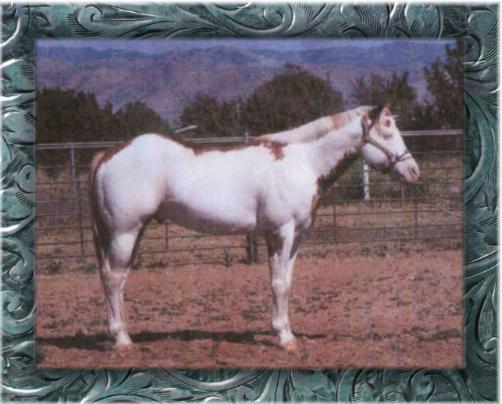 ---

This georgous young Stallion with the 
"chiseled head" and tiny ears has far 
more to offer then his own good looks.....
    
An own son of Santa Fe Sonny, who carries all 
the attributes that made his Sire the only 
horse at the 1992 World Show competition to make 
the top 10 in both Western and English Pleasure.

Itsit's willing attitude and versatile ability make 
him the ideal choice no matter what discipline you 
would breed for. Has thrown 100% color, even from 
solid mares. His foals halter, .... A 2000 colt has 
won every color class he has been in.  They ride....
are doing well in local shows as 2 year olds. All 
have willing, kind attitudes with a special social 
grace that makes them a barn favorite. 

More then half of the mares were bred back to Itsit 
after the first foal was born. Repeat mares, the 
highest compliment given to a Stallion..


---
---
Home
---
For More Information Please Contact Us.



(760) 949-1970

---
---